WWE: The Fall Of An Empire
Three McMahons out of their WWE roles, now one goes back IN! What to make of this corporate chaos?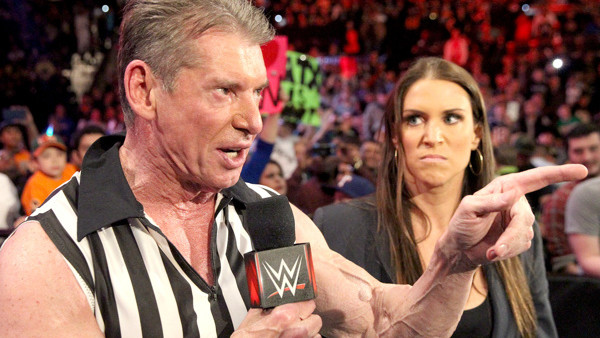 Vince McMahon - as of this writing at least - is currently being investigated by his own company's board of directors following allegations from an anonymous source relating to a prior consensual sexual relationship McMahon had with a female ex-employee, as well as historic non disclosure agreements relating to other female ex-employees.
It's theoretically the biggest wrestling news story of the year, and then some. Or the joint biggest one anyway, with the first significant ramification of the situation occurring just 24 hours later as McMahon stepped down as CEO of World Wrestling Entertainment.
This was not entirely unexpected (or unprecedented - but more on that later), though Stephanie McMahon stepping in to become interim CEO and Chairwoman was quite the twist following her own leave of absence from the company just last month. Not like it could have been Shane McMahon (having returned to the family business in 2016, he was given the heave ho again in February) nor Executive Vice President of Global Talent Strategy & Development Triple H, who hopefully remains on a lighter schedule following his cardiac event last year.
Any parent could perhaps sympathise with why Stephanie elected to get back in the office rather than struggle with the deeply flawed restriction settings on Roblox at home, but there's obviously much more to this specific move.
Right now, there is an enormous need for consolidation and investor confidence.
CONT'D...