CD Projekt Red SUED Over Cyberpunk 2077
A New York law firm has filed a class-action suit against the company over misleading investors.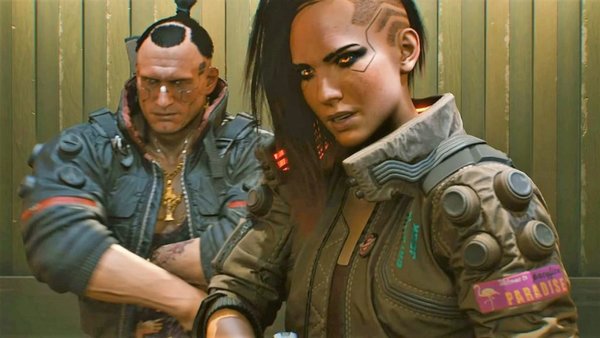 The tragicomedy of errors that is Cyberpunk 2077 continues unabated, as CD Projekt Red has been struck with a class-action lawsuit for "false and/or misleading statements" related to their much-maligned action RPG's launch earlier this month.
As previously reported, the Polish developers were facing potential suits from multiple parties in Poland and the United States. This particular suit was filed by Rosen Law Firm of New York in the US District Court of the Central District of California on December 24th. A press release by the firm lists several grievances by investors, including:
(1) Cyberpunk 2077 was virtually unplayable on the current-generation Xbox or Playstation systems due to an enormous number of bugs; (2) as a result, Sony would remove Cyberpunk 2077 from the Playstation store, and Sony, Microsoft and CD Projekt would be forced to offer full refunds for the game; (3) consequently, CD Projekt would suffer reputational and pecuniary harm; and (4) as a result, defendants' statements about its business, operations, and prospects, were materially false and misleading and/or lacked a reasonable basis at all relevant times. When the true details entered the market, the lawsuit claims that investors suffered damages.
The release asked other investors interested in litigation to contact the firm, and included a request for lead plaintiff "no later than February 22, 2021". It does not list what specific damages are being sought. The filing, made available by news outlet Polygon, lists the lead consul as Laurence M. Rosen, Esq. and plantiff as Andrew Trampe. Defendants are listed as "CD PROJEKT S.A., ADAM MICHALKICINSKI, PIOTR MARCIN NIELUBOWICZ, and MICHAŁ NOWAKOWSKI"; whom are respectively the company proper, CEO, CFO, and Vice President.
Cyberpunk 2077's launch has been fraught with issues stretching back even before day 1, from criticism of the game's marketing and the CD Projetkt Red's unethical "crunch" practices, to the game launching in an extremely buggy state which CDPR failed to disclose, to CDPR embargoing review publications from attaining buggier console copies of the game or using their own live gameplay footage. Sony pulled the game from its digital storefront, and Microsoft is offering full refunds, both of which are unprecedented for a triple-A title.
According to Bloomberg, the company has come under fire from its own employees as well as critics and users, who criticized the unrealistic development deadlines, the impact of the game's troubles on the company's reputation, and the hypocrisy of creating a game centered on corporate exploitation while the company itself was engaged in exploitative practices. CDPR's stock value dropped $1.8 billion due to the various controversies.
CD Projekt Red has not commented on the lawsuit as of this writing.
Create Content and Get Paid
---