Football Manager 2022: 10 Left-Backs You Must Sign
Those left-backs who will help you to utterly dominate on FM22.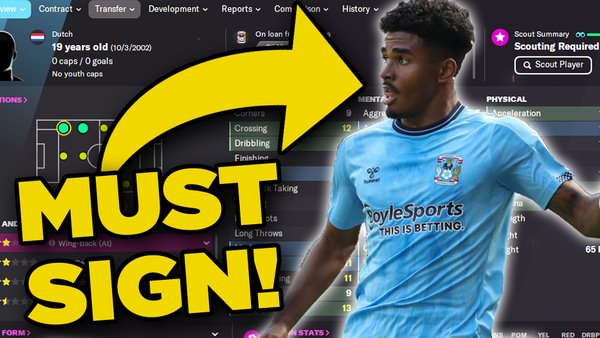 Football Manager 2022 has been available for a month or so by this point in time, with many gamers still struggling to find the right puzzle pieces to construct their perfect FM squad. For those looking for some FM22 pointers, we've again once more got you covered.
Following on from our previous Football Manager 2022: 10 Goalkeepers You Must Sign and Football Manager 2022: 10 Right-Backs You Must Sign lists, it's now the turn of the left-backs of FM22 to take centre-stage.
The full-back roles are often so pivotal to the way in which the beautiful game is played these days, and so getting a trusted, exciting left-back can be pivotal to whether you succeed or fail on FM22. So, here we've got some tips on which LBs should absolutely be on your radar when starting up a new FM career.
Much like the goalkeeper and right-back articles, the obvious big names are absent from this list. Rather than the likes of Andrew Robertson, Alphonso Davies, David Alaba, Jose Gaya and Theo Hernandez, the spotlight here is on some of the lesser known left-backs who can drive you to glory.
10. Luke Daley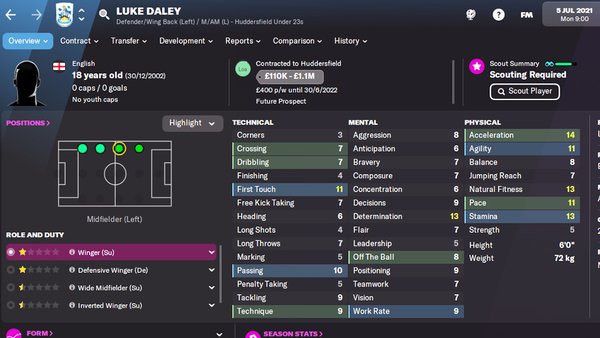 Club: Huddersfield
Nationality: English
Price: £800,000
Admittedly, Luke Daley's starting starts are not much to look at. In fact, they are absolutely horrendous. The thing is, this Huddersfield prospect matures to become a phenomenal talent on Football Manager 2022.
It really is tough to look at those opening numbers - only three stats in double digits across mental and technical attributes - and think that this could be someone who is worth investing in, but Daley can become a full England international and a top flight regular if handled in the right way.
Compared to some of the other names on this list, an approximate cost of £800,000 for this left-back is mere peanuts. You may even be able to snap him up for significantly less than that amount, although going straight in with £800,000 should force Huddersfield's hand and rule out the need to haggle with the Terriers.
18-year-old Daley will vastly improve if left to his own means at Huddersfield, but his numbers can hit huge heights if picked up by a bigger side with an array of great training facilities and good coaches at their disposal.