10 Players Who Stole A Living From Spurs
Spurs wasted money paying wages to these guys for too long.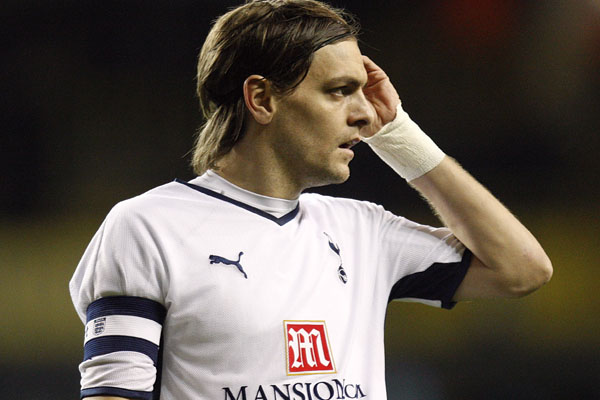 Professional footballers these days are paid an absolutely fortune - just ask Wayne Rooney at Manchester United, with his £300,000 a week salary (that's £1,785 every hour and just under £30 every minute) - but not all of them actually earn it. Every club has had its fair share of stragglers, who will remain at a club without making any kind of positive impact but who are still happy to take home the kind of money that the majority of even the most hard-working entrepreneurs could only dream of getting their hands on. Tottenham Hotspur Football Club are no different. Sure, there have been players at Spurs whom the club would be happy to throw a cheque book at and tell them to write any figure they chose down - if Gareth Bale, for example, had agreed to stay, no fan would have begrudged the Welsh wizard an extortionate pay packet - but for every Bale there's a player whose contribution to the club simply didn't warrant the kind of wages the White Hart Lane club offered them. In this article, we're going to take a look at a few of those players. Here are ten players who stole a living from Spurs...