7 Fights To Make After UFC 248
The dream match-ups following UFC 248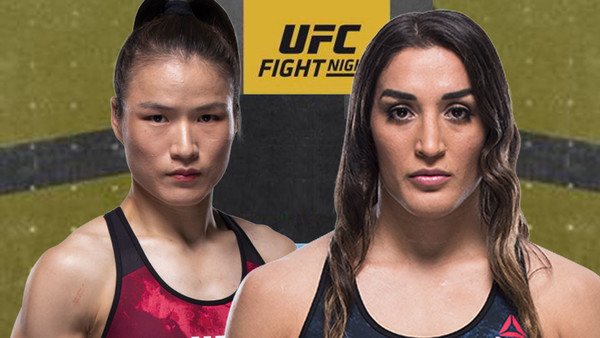 Whenever the UFC have one of their big monthly pay-per-views, we get to witness the landscape of numerous division change drastically. That was the case again with UFC 248. Following that event, we need some fresh, new challengers for the middleweight and women's strawweight titles and there's a bunch of other fighters who need match-ups too.
Israel Adesanya might've beaten Yoel Romero, but the 30-year old champion has a whole host of hungry 185lbers chomping at the bit to take him out. However, there's one middleweight among the group who is quite clearly the number one contender for the title. Will he be the man to take away Stylebender's undefeated record?
UFC women's strawweight champion, Zhang Weili, became a legend at UFC 248 after her breathtakingly brutal battle with former champion, Joanna Jedrzejczyk. China's first UFC title holder not only showed her incredible skill, but also a tremendous amount of heart during her victory.
As the champion of one of the most stacked divisions in the entire UFC, the amount of challengers vying for a title shot is astounding. Although there are plenty of options, there's a particular fighter whose record and skillset could prove a very interesting challenge for Magnum.
We look at these potential match-ups, plus a whole lot more on our post-fight analysis.
Let's begin...