Halo 3
gaming
You could be sitting on a goldmine.
25 Sep 2015 Scott Tailford
gaming
How many great games have you played and enjoyed until you found an especially difficult and irritating level?
13 Jan 2014 Gale
gaming
Hundreds of first-person shooters have been released over the course of the last decade: which ones will we still be talking about in 10 years time?
18 Dec 2013 David Noriega
gaming
gaming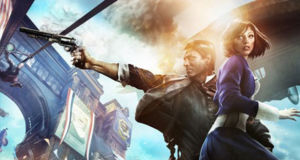 26 Sep 2013 Harry Jenkins
gaming
gaming
23 Jan 2013 Barry O Halloran
gaming
WhatCulture! explores a fantasy world where Microsoft answers the call for an Xbox 360 brawler.
4 Jun 2012 Michael Shelton
gaming
On the off chance you've been living in the deepest reaches of the universe, far away from Earth, let me be the first to tell you that Halo is a big deal.
3 Apr 2012 Michael Shelton