10 Ways WWE Isn't For You Anymore
9. The Hope Of Black And Gold NXT Is Officially Dead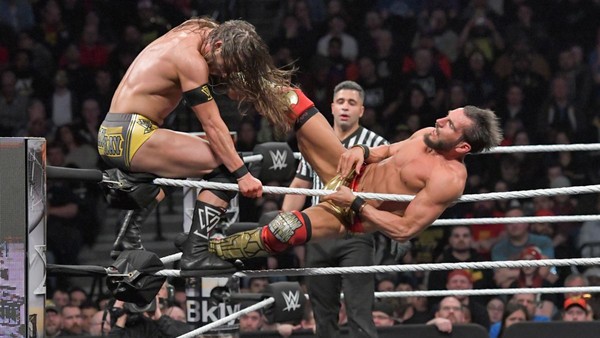 For a time, it looked as though WWE had somehow managed to capture lightning in a bottle.
Despite still refusing to steer away from the focus on all things Sports Entertainment on their "main roster", Triple H's developmental super-indie offered those WWE fans who desired pro wrestling from their, well, pro wrestling an epic alternative to sink their teeth into.
On top of that, it felt as though this version of NXT managed to simultaneously replicate what made the likes of Pro Wrestling Guerrilla such mouth-watering slices of brilliance whilst still providing relative newbies with a training ground to hone their craft with some of the best workers available.
However, on the back of the ill-advised decision to go head-to-head with the Tony Khan's new kids on the block, said pulsating alternative was eventually scrapped in favour of the excessively vibrant 2.0 variety fans are lumbered with today on USA.
And with WWE quickly opting to alter their recruitment strategy in the wake of this defeat to instead focus on bringing in super-green freak athletes intent on dropping each other on their heads, this one-time celebration of all things pro wrestling has been successively transformed into a sex-obsessed mini-main roster.
Speaking of which...