AEW Draw Criticism From Fans (& CM Punk?) For Controversial Susan G. Komen Deal
AEW has since deleted the tweet announcing its partnership with Susan G. Komen.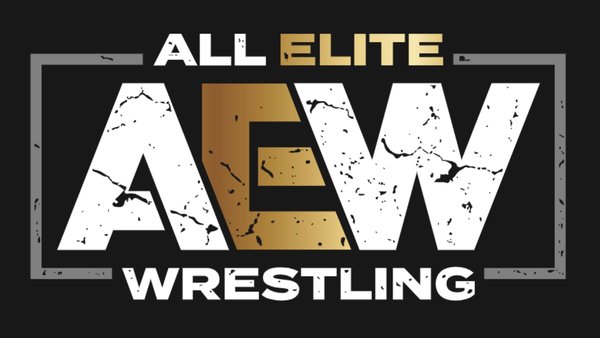 AEW may have gone back on an announced partnership with breast cancer charity Susan G. Komen For The Cure following widespread criticism on social media.
The @ShopAEW account tweeted on Tuesday, confirming a series of special merchandise for Breast Cancer Awareness Month, with part of the proceeds going to Komen. This tweet has since been deleted (it was originally located here), though it has been preserved via screenshot:-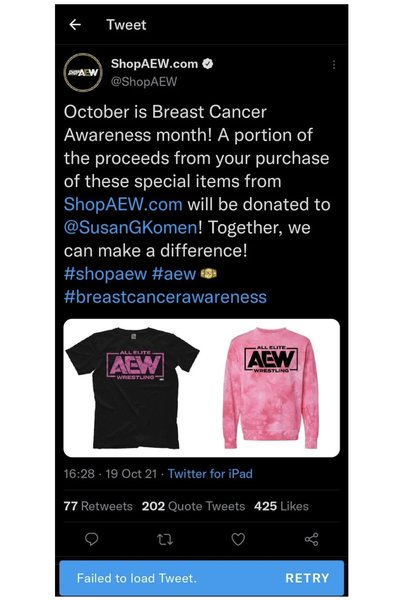 Komen, who have a longstanding partnership with WWE, were once considered amongst the most trustworthy charities in North America, but have come under considerable flak since 2010. This is for a number of reasons, including their history of filing legal trademark oppositions against small charities, excessive CEO pay (former executive Nancy Brinker made $684,717 in 2011-12), allegations of pinkwashing (the act of gaining levels of publicity disproportionate to small donations, or using pink ribbons to promote potential carcinogenic products), and concerns over where their donations actually go (a 2009-10 report revealed only 20.9% of Komen's donations went towards breast cancer research).
CM Punk tweeted his opposition to the group in October 2015:-
If you're going to give money to a company that claims to raise money for finding a cure for cancer, please do some research.Komen is a scam

— player/coach (@CMPunk) October 6, 2015
Understandably, given that he is now under AEW contract, this tweet was brought back up following the promotion's announcement, which drew mass criticism.
Punk also tweeted the following last night:-
Hey everybody. pic.twitter.com/bks7NaX4AJ

— player/coach (@CMPunk) October 19, 2021
Now, AEW has deleted its Breast Cancer Awareness products from its store.
The promotion is yet to release an official statement on the matter. It should be noted, too, that Punk did not address the situation directly.
For now, it appears that the planned partnership is at least on ice.
Create Content and Get Paid
---